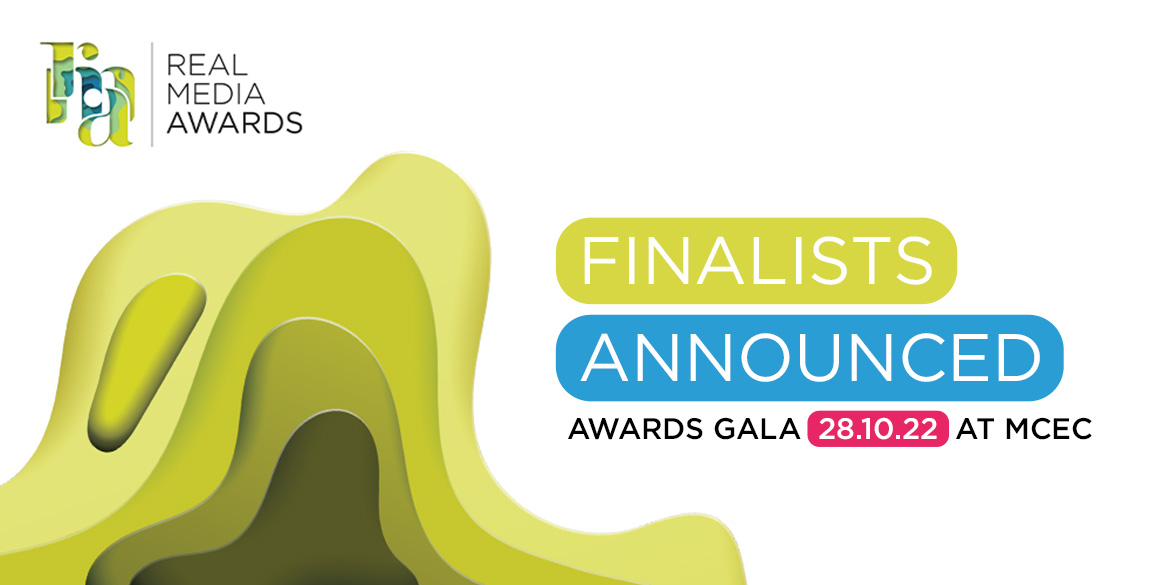 Thank you to all for submitting your fantastic entries in the Real Media Awards.
We are pleased to announce the Finalists for the 2021/22 Real Media Awards. Well done to all for an amazing year of work! The Finalists are listed below organised by category in alphabetical order or download the PDF here. Please note that Highly Commended results and feedback if requested will be provided after the Awards night. 
Please visit https://bit.ly/3DLtLiP to purchase your tickets or contact the Awards team at 03 9421 2206 or awards@thermc.com.au.
Thank you for participating in the Real Media Awards for 2021/22.
Good luck to all, and we'll see you on the night!
REAL MEDIA AWARDS GALA 2021/22